My name is Andrew Lamb, and I am a Storyboard Artist for film and moving image media, based in but not limited to Leeds, UK.
I have gained many years of experience producing artwork for a wide variety of clients and projects, producing Storyboards for productions including; film (feature and short), television, music videos, animation, advertizement, corporate, education and further forms of video content.
Some notable productions for which I have produced work, include; The Trial Of Christine Keeler (BBC), Becoming Elizabeth (Starz), The Confessions Of Frannie Langton (ITV), Tin Star (Sky Atlantic), The English Game (Netflix), Soulmates (AMC), Poldark (BBC) and DCI Banks (ITV).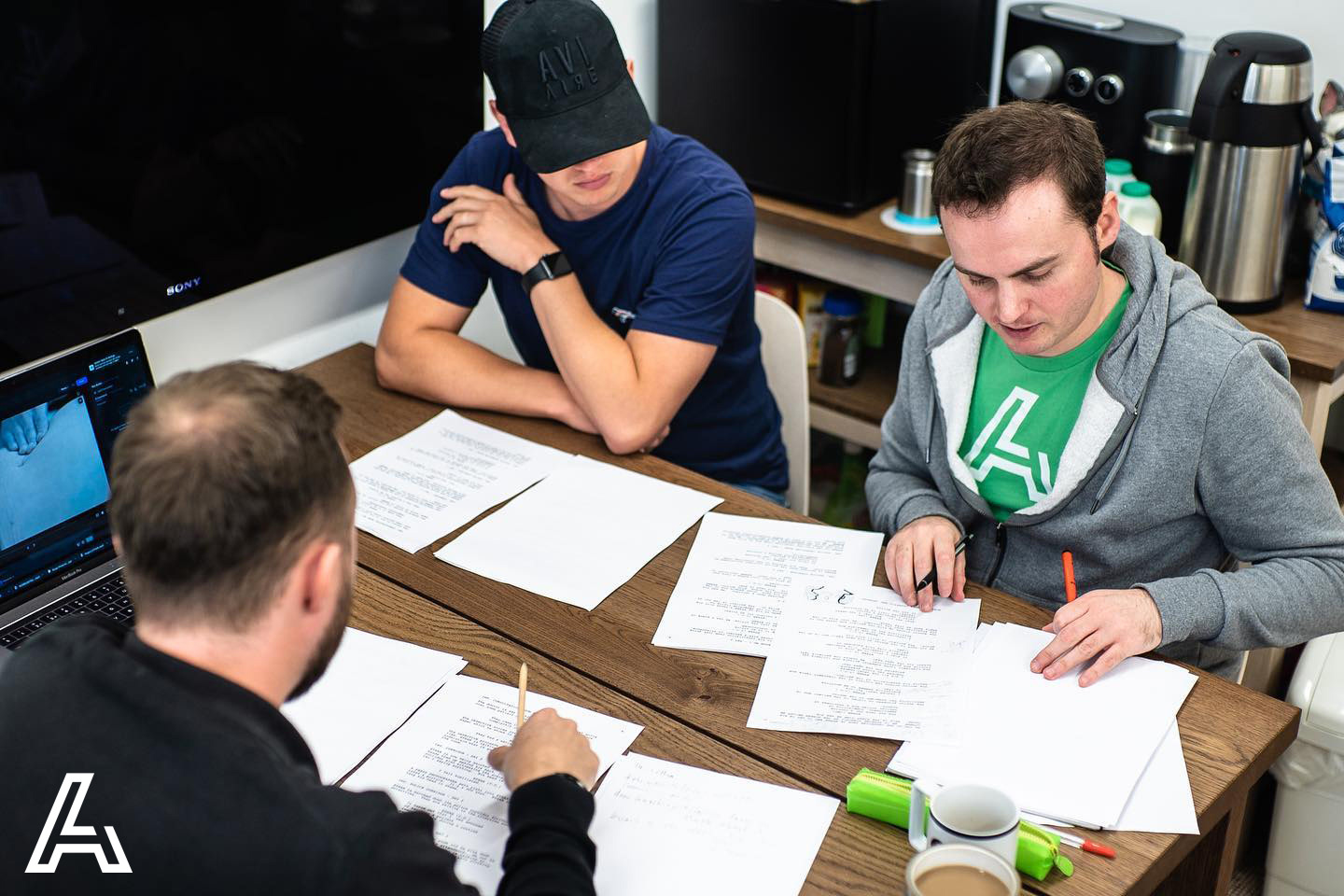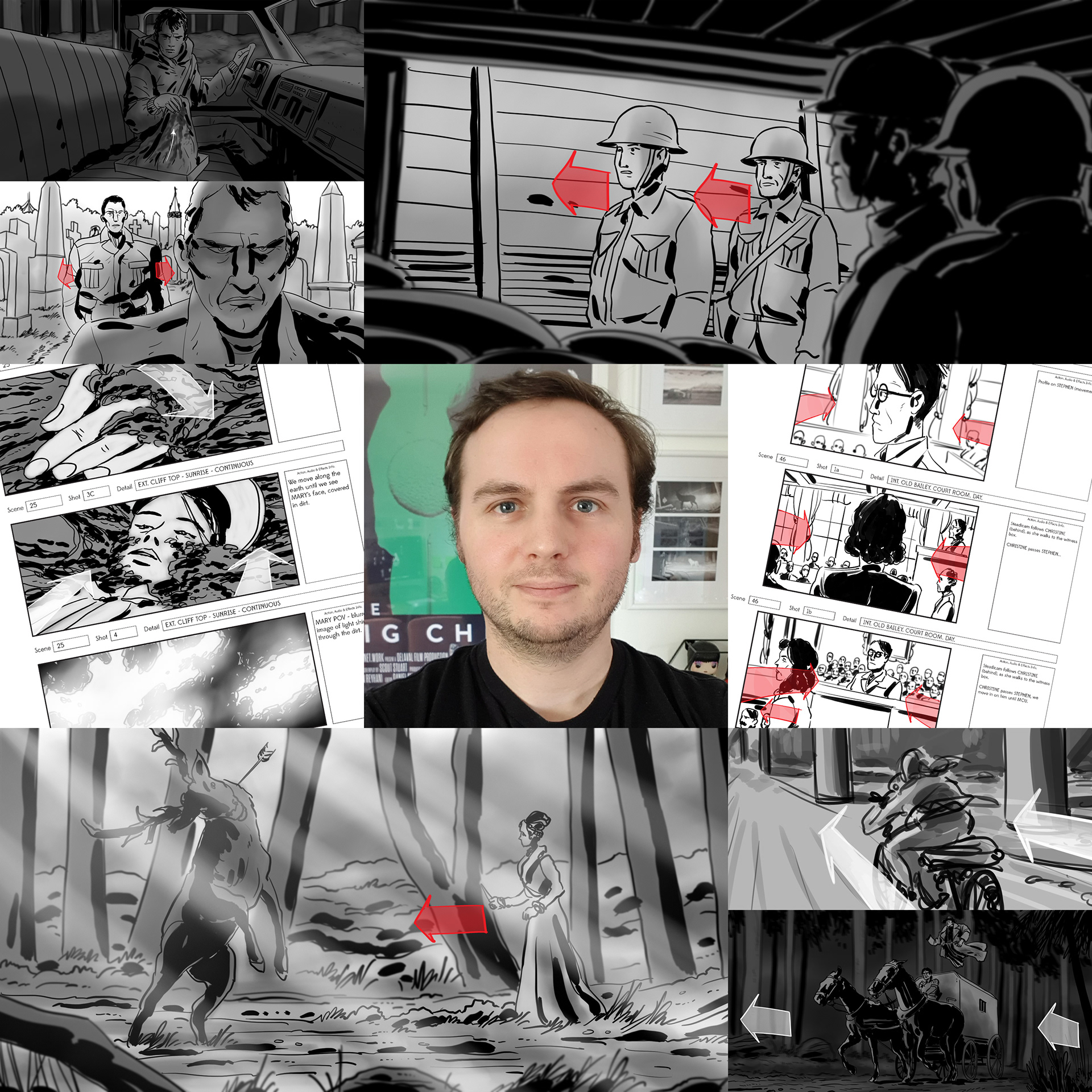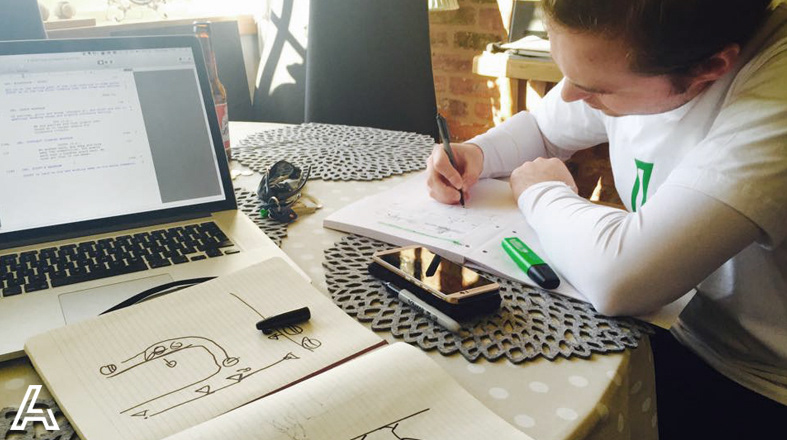 I have been drawing ever since I was a kid, and eventually combined it with my love of film during my time at college, which was when I first became interested in getting into Storyboarding.
Storyboarding is incredibly challenging yet hugely rewarding, and I have worked in collaboration with a number of talented and visionary Directors, making every effort to both support their visions, and to offer ideas and solutions as to how best to shape and visually depict their ideas.
In the commercial and corporate sector, I create visual imagery that aids my clients with the planning and presentation of their concepts, for both shoots and pitches.
I have always been committed to realizing and delivering visual imagery that clearly depicts what a client seeks to convey, and have always prided myself on a swift delivery turn-around for all projects I have worked on.
Although based in Leeds, I have worked for clients across the UK and abroad. I predominately work remotely and have done so efficiently for many years, but I also travel to meetings or work on location when required.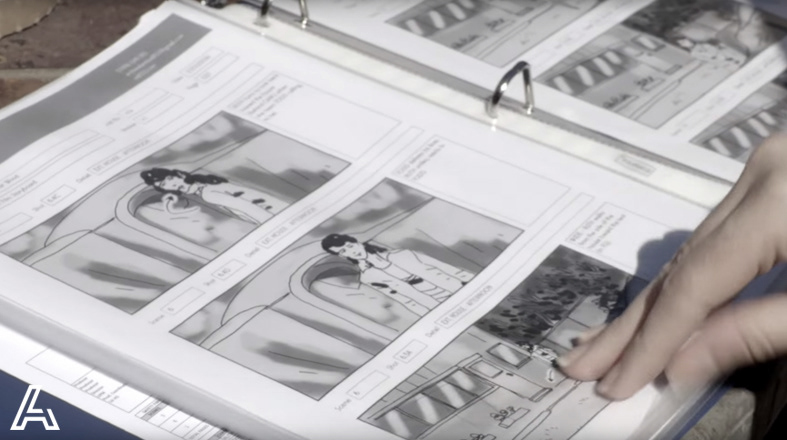 Make sure to follow me on social media